How We'll Use the Follow-Up Funding from Arch Grants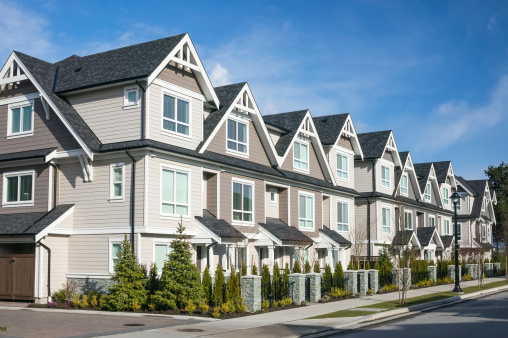 HomeTraq has recently been awarded a $100,000 grant from Arch Grants. Arch Grants is a nonprofit in St. Louis that is focused on transforming the economy in St. Louis by attracting and retaining extraordinary entrepreneurs. Since 2012, Arch Grants has awarded more than $11 million in cash grants to attract or retain more than 200 early-stage businesses in St. Louis, invigorating the city's startup scene with new talent and ideas and helping to shape the future economy of the region.
HomeTraq is using new funding to improve homeownership levels in underserved communities.
HomeTraq is a 2019 Arch Grants Company that received the new $100,000 grant through Arch Grants' Growth Grants program.
"HomeTraq is honored and humbled to receive follow-up funding from Arch Grants," said Mark Gorman, Co-Founder, and CEO of HomeTraq. "We are proud to share Arch Grants' commitment to putting a dent into the systemic issues that have been plaguing our communities for decades!"
HomeTraq and Down Payment Assistance
HomeTraq focuses on connecting homebuyers to local lenders that make providing down-payment assistance (DPA) a priority. The additional funding from Arch Grants is being used to improve HomeTraq's integration with DPA parameters to immediately identify which for-sale homes may qualify for financial assistance and connect the buyers with assistance from local lenders to begin the mortgage process.
"Unfortunately, most DPA money and grants go unused every year, primarily because of lack of education and awareness to those who qualify for them" Gorman added. "Alongside community-minded partners like Arch Grants, we will fix this homeownership barrier."
The additional funding will also be able to support enhancements to the home touring and down payment assistance services to improve the user experience for customers of financial partners and scale HomeTraq into new markets and ignite socially responsible initiatives in low-to-moderate income and underserved communities. The funding can continue to improve HomeTraq's home touring service, which coordinates on-demand home tours with nearly 300 local network real estate agents from over 35 real estate brokerages.
Down Payment Assistance (DPA) Explained
It may be more difficult for some buyers to save a ton of money for a down payment. Instead, some lenders will offer low-to-no down payment mortgages to allow new buyers the chance to enjoy homeownership. Your best bet for ensuring a reasonable rate on your loan is to build up your credit. If you've taken out other loans for things like cars, student loans, or personal loans, you likely already have a substantial credit history. HomeTraq can help connect you to lenders that offer low-to-no down payment mortgages depending on your situation. Click here to learn more about DPA and what resources are out there.
5/24/2022
Sign up below to stay up to date